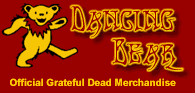 Grateful Dead: Dave's Picks Vol. 46, Hollywood Palladium, Los Angeles, CA (9/9/72)

CD613 - 3 CD + bonus CD
Rhino 2023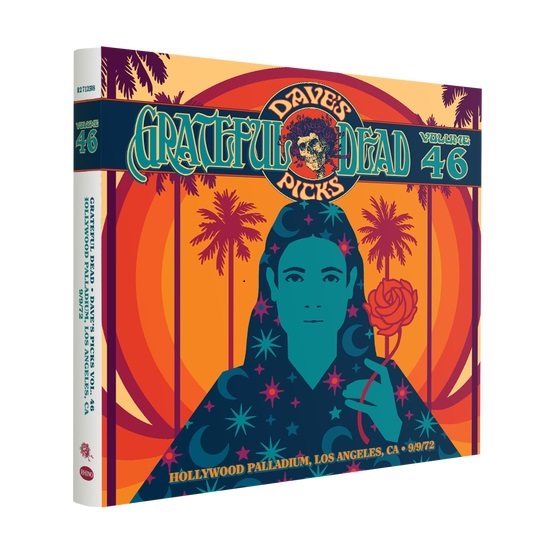 .
Grateful Dead: Dave's Picks Volume 46
Hollywood Palladium, Los Angeles, CA (9/9/72)
Golden era Grateful Dead in the most golden city in the Golden State? Yes, DAVE'S PICKS VOLUME 46 features the complete unreleased show from the Hollywood Palladium, Los Angeles, 9/9/72. Loosen that tie, this ain't a red carpet rodeo - it's the after party that legends are made of. Consistently excellent from start to finish, this West Coast groove showcases tracks that would soon debut on EUROPE '72, solo material from both Jerry and Bob, a riveting iteration of "China>Rider," a couple of Chuck Berry doozies, a bonkers 35-plus "Other One" that hits all the psychedelic highs, and wraps up with a "Casey Jones"/"Sugar Magnolia"/"One More Saturday Night" finale that'll have you wondering why you wore a tie in the first place. Hooray for Hollywood, indeed.

Limited to 25,000 numbered copies, this release was recorded by Owsley Stanley and has been mastered to HDCD specs by Jeffrey Norman at Mockingbird Mastering.
TRACK LISTING:
Disc 1
1. Promised Land
2. Sugaree
3. Me and My Uncle
4. Bird Song
5. Black -Throated Wind
6. Tennessee Jed
7. Mexicali Blues
8. Deal
Disc 2
1. Playing In the Band
2. Loser
3. Johnny B. Goode
4. China Cat Sunflower
5. I Know You Rider
6. Friend of the Devil
7. Jack Straw
8. Casey Jones
9. Sugar Magnolia
10. One More Saturday Night
Disc 3
1. He's Gone
2. Truckin'
3. Drums
4. The Other One
5. Stella Blue
6. El Paso
Bonus disc: Tracks from 9/3/72 Folsom Field, U. of Colorado, and 9/19/72 Roosevelt Stadium, Jersey City.
.